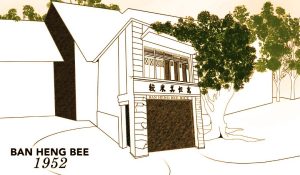 Ban Heng Bee Rice Mill (Serba Wangi's parent company) started the business at Seberang Perak, Alor Setar, Kedah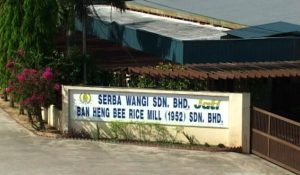 The rice mill moved to Bukit Raya, Pendang, Kedah which is the oldest rice producer in Malaysia.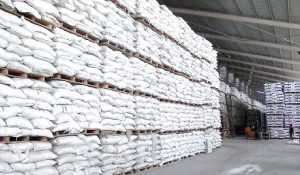 Serba Wangi Sdn Bhd has become one of the leading rice distributors and wholesalers in Malaysia.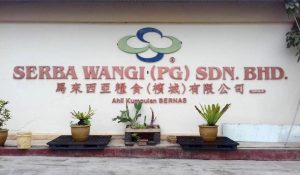 Serba Wangi introduced Kapal Layar as its maiden brand, followed by Jati, Carnation, Songhe. The company also extended the distribution network and set up its first branch in Penang, then continue to set up branches in other states of Peninsula Malaysia in order to meet changing demands.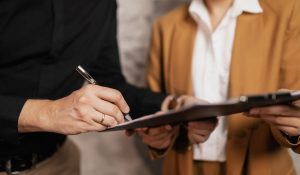 Serba Wangi Sdn Bhd joined a joint venture agreement with Padiberas National Bhd (BERNAS).
Our success stories began when we became the first rice wholesaler in Malaysia to earn the prestigious ISO 9001: 2000 Quality Management System certificate by International Lloyd's Register Quality Assurance for our packing and wholesale of rice. By implementing these ISO standards, we enhance our processes and organisational output in the direction of efficiency, cost savings, and customer satisfaction, as satisfied customers are the key to retaining customer loyalty.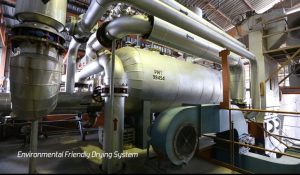 2003 – As we always strive for the best quality, we invested millions of ringgit in the latest European technology, the Rice Husk Fired Co-generation Steam Boiler (COGEN), which led us to win the Asean Clean Energy Awards in 2003 under the New and Renewable Sources of Energy Project. This technology is an eco-friendly drying technique that ensures excellent and uncompromised hygiene and purity requirements throughout rice processing. It strives to preserve the natural goodness and taste of every grain produced. It would constantly strengthen our commitment to maintaining the stability of quality in the short term and increase it in the long term in our efforts to respond to consumers' never-ending quest for the finest.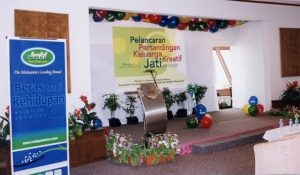 Even for businesses, there is no doubt that family values play an absolutely important role in developing a strong sense of identity. With that philosophy, we launched Keluarga Kreatif Jati, a cooking competition in which family members compete. The major goal is to instil family values, since cooking together strengthens ties and helps create lifetime memories, while also bringing us closer to our consumers.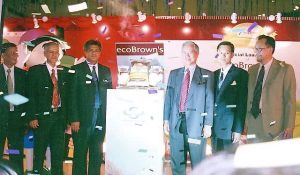 Serba Wangi also believes that eating well is essential to living. Thus, we officially launched ecoBrown's on April 1st, a new addition series of brown rice, providing our consumers with a choice of healthy rice to enjoy whilst eating healthy. This delightfully nutritious rice preserves all of its natural nutrients, as well as being cholesterol-free and lower in glycaemic index (GI). These qualities and more make it possible for brown rice to be a healthier option for rice lovers.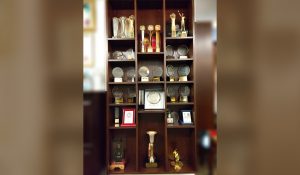 Success is a never-ending path. After years in the market, we were granted Brand Equity's Top 10 Most Visible Brand Award in 2006. We would not have been able to obtain such a prestigious award without the faith placed in us by our consumers. A brand, in our opinion, is more than just the identification of a product or service. It is a critical engine of national and organizational growth and prosperity. Positive brand equity can be helpful for a company's long-term success. As a result, developing and sustaining great brand equity is crucial to a company's success since it aids in the development of relationships between us and our consumers. We appreciate the faith placed in us, and this is a tremendous inspiration for us to continue striving for greater success.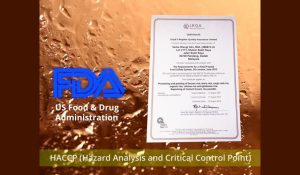 As we pledge to continue to strive for greater success, we are proud to announce that we are now successfully certified by HACCP (Hazard Analysis Critical Control Points) for our healthy rice processing line. HACCP is a risk management strategy used primarily to control food safety hazards. A HACCP system enables you to identify hazards, implement controls, and manage them throughout your production supply chain. By obtaining this certificate, we are able to demonstrate our ability to control food safety hazards in order to ensure that our products are safe at the time of human consumption. This certification proves that we are constantly devoted to our objective of achieving excellence in the quality of our products.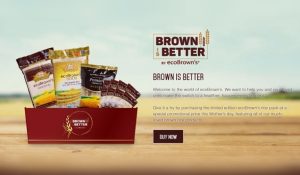 Serba Wangi Sdn Bhd started an online business and continues to explore various platforms.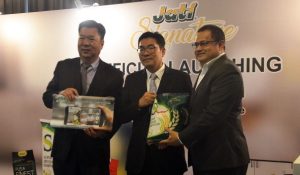 Jati Signature, a new premium series of Jati rice, was launched in conjunction with the brand's 25th anniversary. The all-new Jati Signature series of rice and we guarantee that only the best rice reaches customers. It is meticulously processed and packed under tight quality control.
Aside from that, we also launched the Keluarga Kreatif Jati 2, an online cooking competition in which contestants must submit cooking videos in order to vie for the title of "Best Online Chef", making us the first company in the nation to organise an online cooking competition. Keluarga Kreatif Jati was first introduced as a nationwide on-ground family cooking competition in 2003 –2004, and fifteen years later, Keluarga Kreatif Jati 2 has been reintroduced as an online cooking competition aiming to reach a broader audience while carrying the same fundamental goal, which is to bring us closer to our consumers and community.